How many pedestrians must die, before our city collaborates?
Posted by Janice Scheckter on March 3, 2017 4:50 AM SAST
Each year, more than 270 000 pedestrians lose their lives on the world's roads.
The government reports that in the Western Cape pedestrian deaths increase by 22% over the festive season.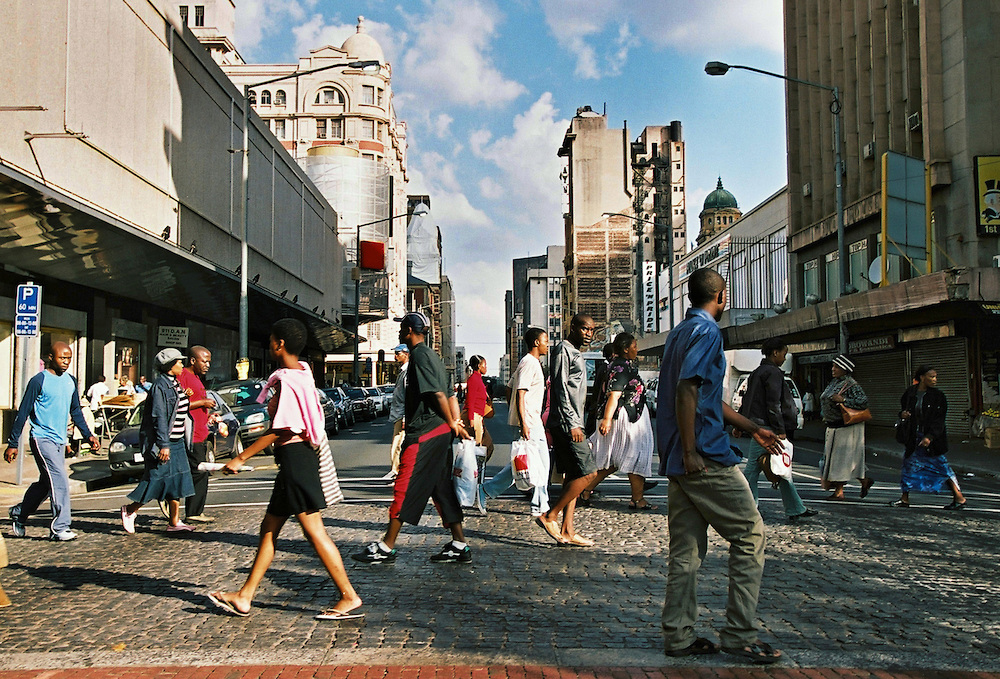 Many people leave their homes as they would on any given day, never to return. Globally, pedestrians constitute 22% of road traffic fatalities, and in some countries, this proportion is as high as two-thirds of all road traffic deaths. Millions of pedestrians are non-fatally injured, some of whom are left with permanent disabilities. These incidents cause much suffering and grief as well as economic hardship.
Pedestrian safety is a passion topic for me. As an avid city walker, I am horrified at the amount of time that one is forced onto the road because of impassable sidewalks. But I'm only experiencing this once or twice a week; there is a huge workforce out there making their way to their jobs, and risking being on the street every day.
At Indigo, we're collaborators and social entrepreneurs and the topic of pedestrian safety holds an incredible opportunity to make a social impact. Well, one would think this is the case, but once you start delving into the city's engagement around sidewalks, it gets a whole lot more complicated and guess what, there appears to be little desire on the city's part to collaborate to improve this situation.
Here are some examples of my attempts at engaging the city on collaborating:
Me – "Illegal hawkers are blocking the sidewalks"
The City – "Oh that's JMPD's problem. (Johannesburg Metropolitan Police Department)
Me – "There are sidewalks dug up and completely impassable"
The City – "This may be Joburg Roads Agency"
Me – "Building sites are blocking sidewalks with their building rubble"
The City – "That's for the municipality to deal with"
Me – "Sidewalk restaurants are extending their seating and blocking the passage"
The City – "Too late to enforce the bylaw"
Me – "What are the chances that we can run an initiative that gets citizens and business involved and get our city walkable again?"
The City – shaking head
We're so far past addressing the broken windows. We can't even get it together to enforce the law. This is serious %$#@!
Others are collaborating around pedestrian safety in quite remarkable ways. In New York, the pioneer of the broken window policy, Vision Zero, a long-term programme aimed at zero pedestrian deaths talks to the concept that everyone needs to participate. There are public inputs through town hall meetings. The city and the public jointly create borough safety action plans and there are partnerships with advocates, industry groups and commercial fleet companies.
There is ongoing dialogue around safety, direct work with schools and after-school programmes, a focused outreach programme at senior centres, a programme of enhanced enforcement, increased penalties for dangerous driving and the science of safe streets, that involves new crosswalks, shorter crossing distances and much more.
This clearly requires collaboration, at the ground floor level with every city department and then with citizens and business.
I have started a group in the Joburg City Network called Walk Safe Jozi. I have started photographing impassable sidewalks and at the same time upload them onto the JRA (Joburg Roads Agency) mobile app. I plan to track progress on getting problems sorted. I hope that the readers of this blog share this passion will participate. Let's #keepthemaccountable
Janice Scheckter is an avid walker, loves the city of Johannesburg but hates the poor pedestrian safety delivery. Janice is also a collaboration activist who just doesn't understand why this is not enough of a priority for the city to collaborate.
Sources:
Vision Zero Action Plan NYC
World Health Organisation
United National Pedestrian Safety Collaboration
Donald Grant, MEC report for Western Cape 2015/2016